Welcome to St. Alphonsus Catholic School, where we are educating the leaders of tomorrow!

We understand the importance of selecting the right school for your child, and we invite you to browse our website to learn more about our school. Please spend some time looking around so that you can see the wonderful community that awaits your child and your family.
Don't miss out on being a part of our special family! Your child's education is our top priority and we pride ourselves in educating the whole child, from 3K through 8th grade. With rigorous academics, robust extracurricular offerings, and dedicated, caring teachers, St. Alphonsus Catholic School is an excellent environment in which your children can thrive.
Ready to learn more? We are always available for tours or to answer any questions. Please give us a call at 414-421-1760 or click the button below to schedule a tour.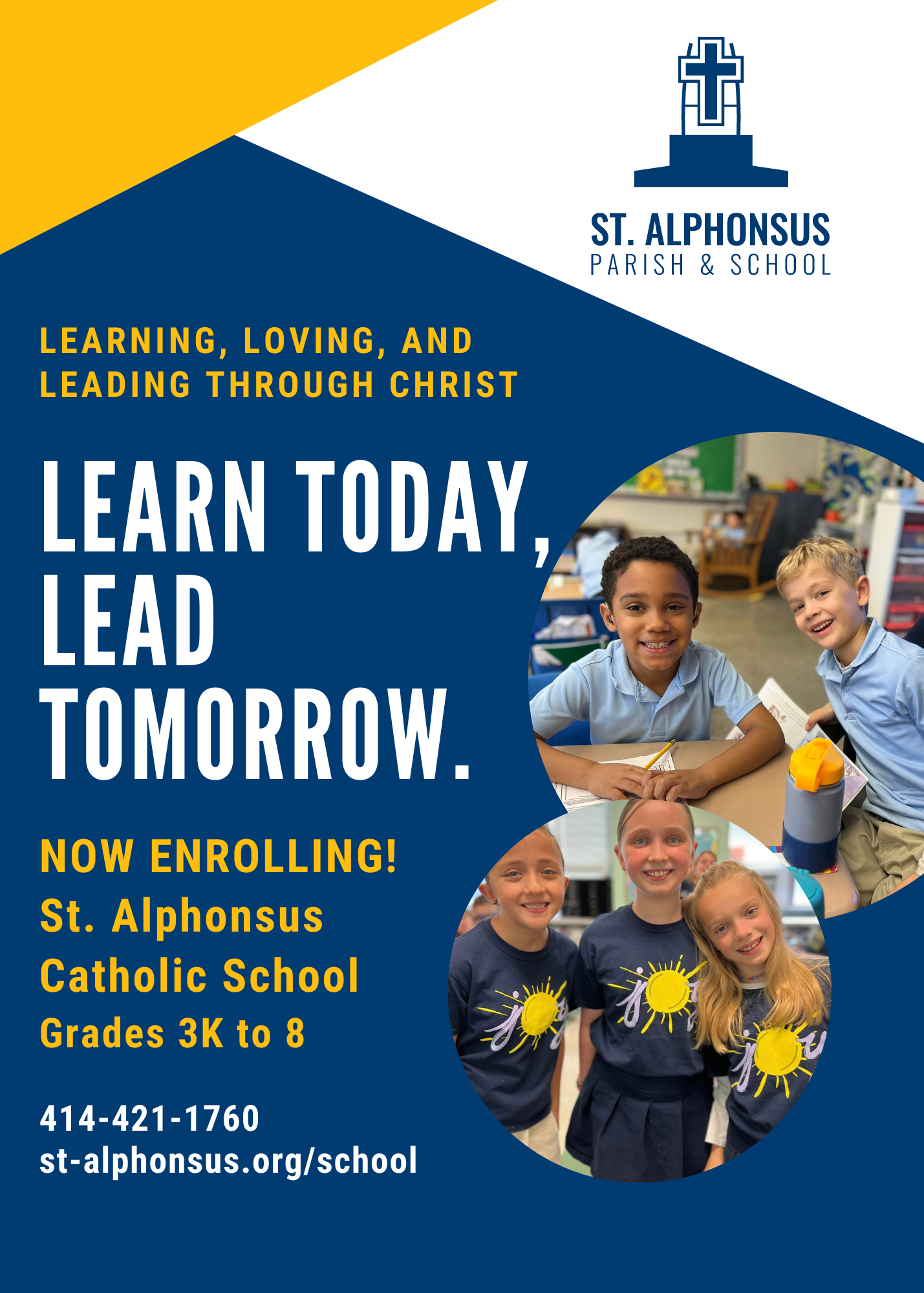 Why Choose Catholic School? So you can Be a Part of Something Greater